Paddling Around Iceland in a Kayak in 'Against the Current' Doc Trailer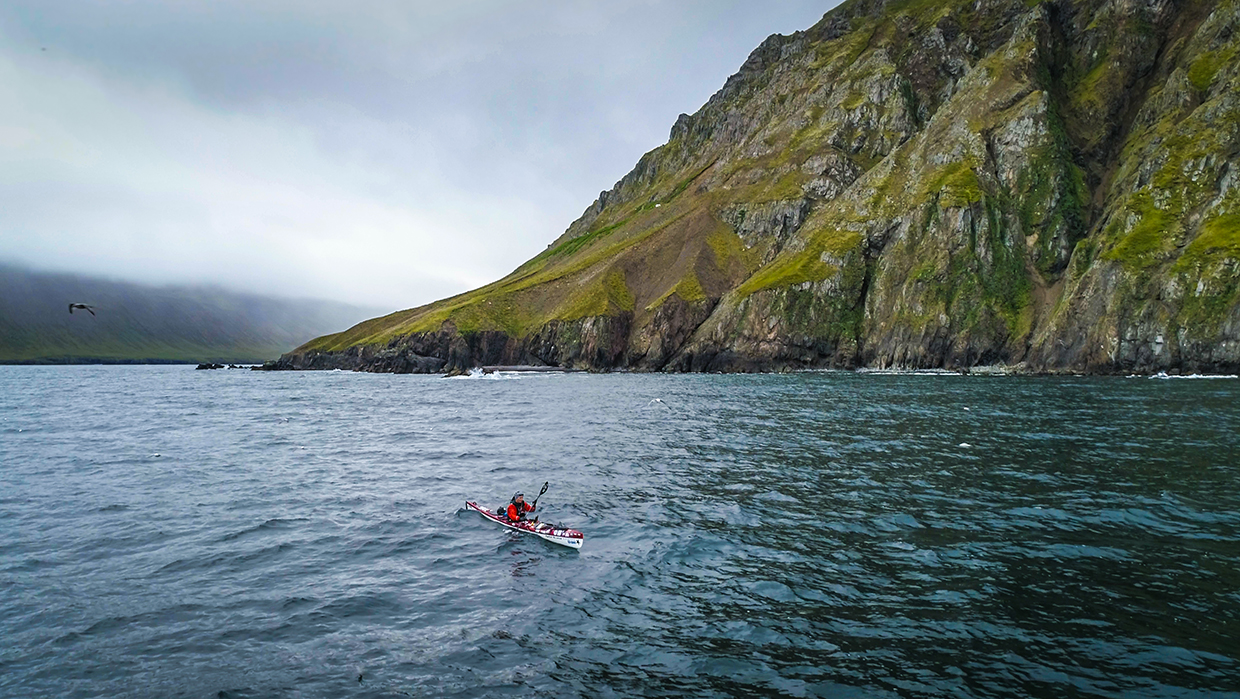 "Many kayakers have begun without finishing." Zeitgeist Films has released the official US trailer for an Icelandic documentary film titled Against the Current, from filmmaker Óskar Páll Sveinsson. The film tells takes us on the remarkable journey of Icelandic transgender Veiga Grétarsdóttir. An expedition beyond transformation. This initially premiered at the Reyjkavik Film Festival last fall, and is arriving in theaters in the US at the end of this month.
Veiga embarks on a perilous 1,300-mile journey to circumnavigate Iceland counterclockwise against the current, an achievement that has been compared to climbing (the unclimbable mountain) K2. But it is not just a doc film about this exceptional physical feat – it's also the story of going "against the current" as a transgender woman. Veiga only began to undergo gender reassignment surgery at age 38, after being married with children. This looks like an empowering and inspiring story of overcoming great challenges, both mentally and physically, to achieve your dreams and live the real life you want to live.
Official US trailer (+ poster) for Óskar Páll Sveinsson's doc Against the Current, from YouTube / Apple:
https://newsexpressus.com/news/entertainment-arts/paddling-around-iceland-in-a-kayak-in-against-the-current-doc-trailer/