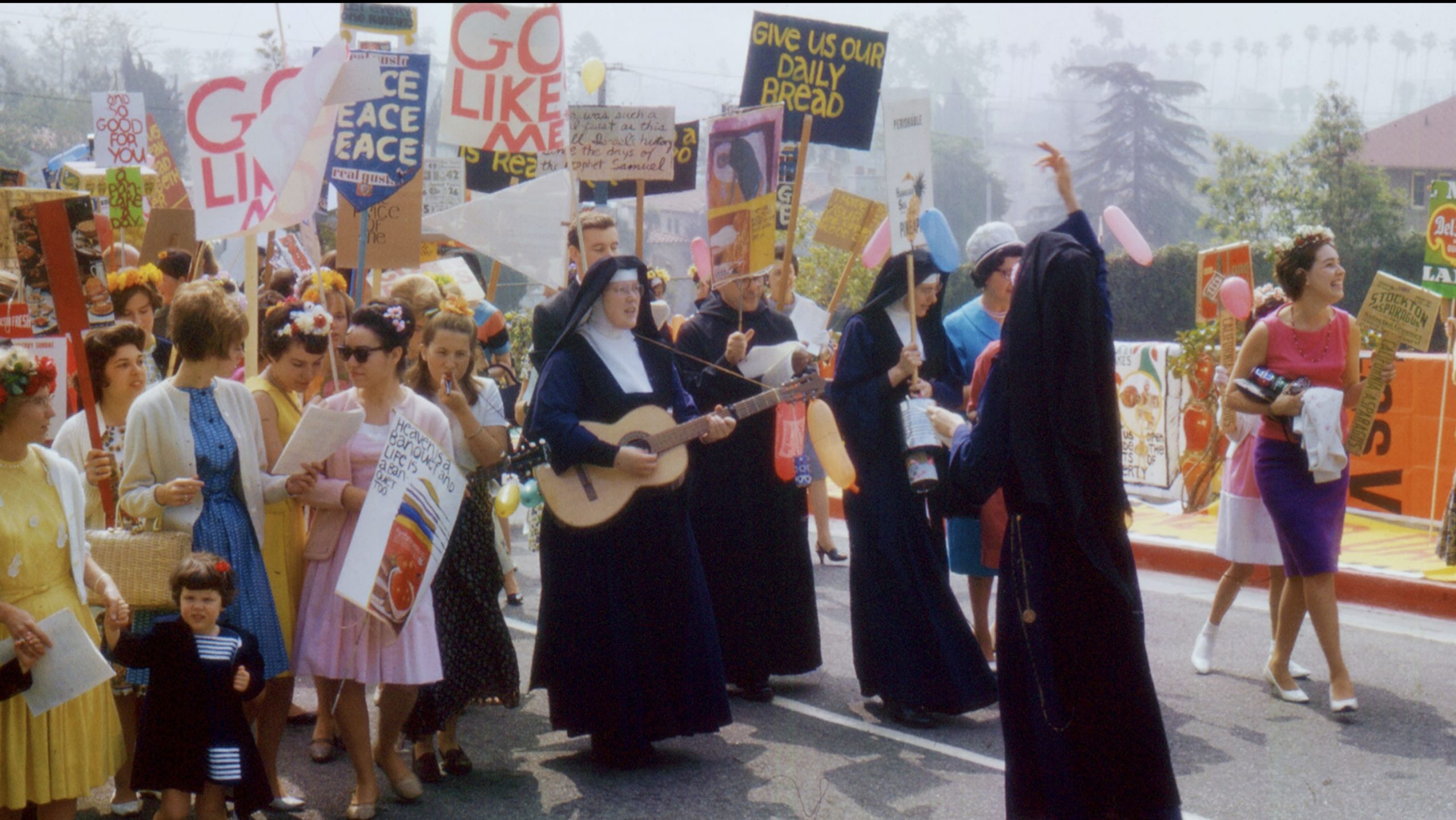 This fascinating documentary looks at the L.A. nuns who stood up to the church's male hierarchy
(Washington Post) In this swiftly moving, revelatory account, the audience is plunged back into postwar Los Angeles, where the garden-like Immaculate Heart convent was hailed as a "spiritual oasis" within godless Hollywood. Having taken vows of poverty, chastity and obedience, the nuns who lived there were hired as (cheap) teachers at the Catholic schools that were popping up throughout the city; meanwhile, in the college associated with the order, young women were receiving a world-class liberal arts education that encouraged them to think critically about history, politics and their place in a changing world.
It was inevitable that those impulses would clash, and "Rebel Hearts" — which plays this week at AFI Docs — puts viewers at the heart of the controversy that ensued, as the Immaculate Heart sisters demanded fair pay for their labor, more autonomy in matters of dress codes and daily worship, and leeway to ally with the emerging labor, antiwar and feminist movements of the era. On the heels of such similar social histories as "Crip Camp" and "9to5: The Story of a Movement," "Rebel Hearts" serves as an invaluable reminder of America's activist history, which has often been at its most vibrant in the most unlikely places.
AFI Docs shows us where the histories are buried, and why that matters more than ever
Director Pedro Kos makes lively use of archival footage and animation in "Rebel Hearts," but the stars are the women themselves. Thanks to producer Shawnee Isaac-Smith, who began speaking with the Immaculate Heart sisters two decades ago, we're gifted with voices and recollections that otherwise would have been lost to history (many of the subjects have since died). Radical and serene, fearless and profoundly committed to lives of humility and service, these heroines thoroughly reframe the "mean nun" stereotype. (It turns out they were likely underpaid, undertrained and unfairly thrown into classrooms over their heads.) And their fight against an institution steeped in patriarchal authority and arrogant self-protection turns out to have been predictive of scandals still to come. As the order's most famous member, the pop artist Corita Kent, says in "Rebel Hearts," "We all know what happens to things that stay buried under the rug. They don't just stay there. They get worse."
Unrated. Available June 27 on Discovery Plus. Contains nothing objectionable. 103 minutes.
By Ann Hornaday
Movie critic: June 23, 2021 
(3 stars)
"Rebel Hearts" tells the fascinating story of the Sisters of the Immaculate Heart of Mary, a group of nuns who dared to stand up to the male hierarchy of the Catholic Church in the 1960s, and whose refusal to back down still reverberates today.
Full story here: